In my
Summer Adventures
post one of my things to do this summer included watching 3 full series on Netflix. Well, I didn't watch 3 series exactly, I watched 2 series and a wholeeee lottaa movies lol. I'm going to count it anyway as watching 3 series though! For those of you who are new to Netflix or wondering what to watch next, here is my review of the series and movies I watched this summer!
OMGGG great show! It's about this chick named Piper who gets sentenced to 15 months in prison because of her involvement with her then drug lord girlfriend Alex. The incident happened 10 years ago but through a series of events you find out why she is being sentenced now. Piper is a free spirit kind of chick that just wants love. At the start of season one she is engaged to her love muffin Larry. Their relationship seems rock solid until Piper is sentenced to prison and they must cope with the distance from each other and criticism from their friends and family. OITNB follows the story of Piper adjusting to her new life and also the women in the prison. Each main character has a story of their own and you'll soon grow to love many and hate a few. This show has 2 seasons so far on Netflix and definitely gets 5 stars from me.
Breaking Bad
CRAZY CRAZY CRAZY!! Breaking Bad is about a high school chemistry teacher, Walter White, who is trying to make a living to support his wife, son, and daughter on the way. Walter starts off as a nice, sweet, pushover who has just been diagnosed with lung cancer. As the series progresses, Walter's true personality emerges. One day Hank, Walter's DEA agent brother-in-law, takes him on a ride along where they bust a meth lab. During the bust, Walter notices his former student Jesse Pinkman escaping the meth lab unnoticed. Through a series of events Walter links up with Jesse to start their own meth lab. With Walter's chemistry background and Jesse's street knowledge, what could go wrong?? EVERYTHING!! These two guys go through more deaths, explosions, poisoning scandals, and just pure madness than I ever expected. From episode one I was hooked! However, the last 2 seasons were a fail in my book. The story started to take weird turns that didn't really make sense to me. I have to give this show 4 stars because the show was perrrffeecccttt until season 4 when things just got confusing. Too many people were involved at that point and the show suffered a tad bit. I think if you're looking for a show that will keep you on the edge of your seat this is for you!!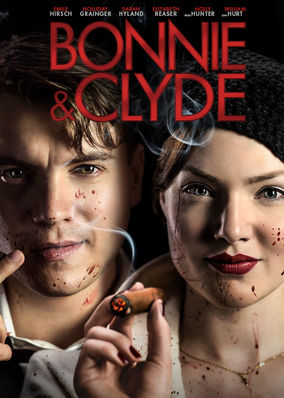 Bonnie & Clyde (Movie)
If you have not seen this movie you are really missing out. We all know the basic story of Bonnie & Clyde, the infamous bank-robbing lovebirds, but not many know the background of how the two came to be. The movie takes you on a wild ride of how they met, Bonnie's thirst for fame, their relationship troubles, and how their aspirations to rob bigger and better banks lead to their deaths. I'm not going to lie, the movie is super long being that it is a 2 part movie special but it is well worth it. It starts off kind of slow but about 20-30 minutes in I promise you'll be glued to the tube. I give the movie 4 stars. It's definitely a movie you watch when you're sick in bed or cleaning up and want something to look at.